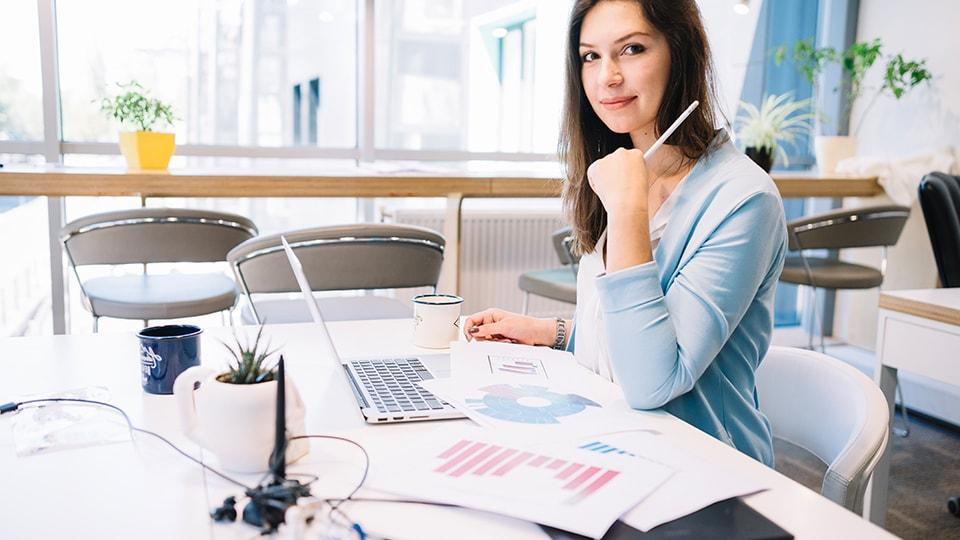 If you're in dire need of a business plan, first and foremost get to know what you're dealing with by familiarizing yourself with the definition of this notion itself. Afterward, you're ready to get down straight to the business.
This guide revolves around step-by-step instructions that will navigate you through the process of writing a business plan every step of the way. First off, keep in mind the following 3 golden rules for composing a business plan that can fly:
Be Succinct
There are two simple reasons behind the fact that business plans should necessarily be brief yet informative enough to communicate their main goal:
First, you want your business plan to attract other people's attention; business plans that are 50-70 pages long are never read till the very end if read at all.
Second, your business plan should serve as a framework for the development and prosperity of your business. If you want your plan to be in use, do not make it excessively long.
Consider Your Target Audience
Write in plain English when developing your business plan. The main point is to convey a certain idea or ideas to a specific group of people and make sure they get the message. For instance, if your company works on IT technologies but your potential investors are not well-versed in the peculiarities of this subject area, you need to tailor your writing to the needs and specifics of your target audience.
Make sure you introduce each detail of your business plan using simple terms that are comprehensible to people from different walk of life. Do not saturate your business plan with jargon and overcomplicated notions and conceptions.
Don't be Afraid of Being Judged
The majority of entrepreneurs and businessmen do not have considerable expertise in business. Similar to you, they make their way to success by learning and experiencing everything first-hand. Moreover, most of them may not even have a degree in business. The bottom line is to be passionate about your job and know the ultimate purpose of your efforts, then writing a business plan will not be intimidating anymore.
Furthermore, you do not need to compose an elaborate business plan straight away. In fact, it is recommended to kick off with a simple, one-page business plan and then refine it with time.
6 Things You Need to Include in Your Business Plan
Now that you know the principal rules of writing a business plan, you can dig deeper into the details and subtleties of this type of writing.
The following part of the article mainly focuses on what info you should incorporate in your business plan, what you can skip, the integral elements of financial projections, as well as some links to extra info on how to jump-start the process of writing.
Keep in mind that your business plan is not a mere written assignment that you are obliged to accomplish in order to meet the bureaucratic standards. This is a passport to success of your company we are talking about. More specifically, well-written business plans are able to create a better business helping it grow and flourish. They are like a compass that points you in the right direction. You return to it regularly and optimize it as you discover more about your clientele, sales, and marketing strategies that work and do not. Additionally, your plan outlines the goals you aim to achieve and helps you assess your progress, as well as introduce some changes into it in the course of time.
Executive summary
This section is typically a short description of your business and your vision for the future. It is located at the very beginning of your plan and is usually up to two pages long.
Opportunity
At this point, you should focus on the following questions: What is it you sell and how are you going to meet the needs of your target market? Who are your target market and competitors?
Execution
What is your strategy for turning an opportunity into a viable business? What steps are you going to take? In this section, you need to cover your blueprint for marketing and sales, operations, and in what way you are going to measure the efficacy of your business.
Team and Company
It is easier to draw investors when you have a reliable team along with great ideas. In this chapter, describe your current assets and who else you're planning on hiring. You will also need to outline the legal structure of your business, location, and its background if it is already been in operation.
Financial Plan
A financial forecast is part and parcel of any business plan. You will find the info on what to include in your financial forecast below.
Appendix
This section provides you with some extra space for additional details and some product images.
Let us focus on each of the sections and the details they have to include to form a well-thought-out business plan that speaks volumes about your intentions and the business itself.
Executive summary
The executive summary presents your company, describes your field of activity and what you do on a daily basis, as well as explains what you're expecting from your readers/prospective investors. Although this section comes first in your business plan, it is recommended to write it last. The reason for this is that you first need to know how your business operates inside out, and only then you will be ready to prepare an executive summary that would introduce your business in the best light possible.
In fact, the executive summary can function as a separate document that outlines the main points of your detailed plan. Moreover, very often investors request only the executive summary when they want to appraise the current state of your business. If they are satisfied with what they've read, they ask to have a look at a complete plan and other data about your business.
Because your executive summary covers only the highlights of your business and vision for the future, you might want to make it as concise as possible. An exemplary executive summary is a one-to-two-page long piece of writing that grabs the attention of investors and makes them interested in reading more. The key elements of a successful executive summary include:
An overview of your business
At the top of a page, state the essence of your business that gives an explicit understanding of the purpose of its operation. You can also include a slogan, but it has to be followed by a short explanation of your company actually does.
In one or two sentences, state the problem you aim to solve by means of the services you provide for the market. Usually, each and every business solves a certain problem in the market meeting a certain need of its customers.
Resolution lies in a product or service you offer. How are tackling the problem you have detected in the market?
What customers will need your service/product? Who is your ideal customer?
If you are a company that sells organic unpasteurized juice, you are not going to sell it to everyone just because everyone has thirst. The chances are you target a specific market, such as "health-conscious people" or "people who are on a diet or have specific dietary requirements." In such a way, it will be much easier for you to attract those customers that are likely to buy from you.
How do your potential customers satisfy their needs? Are there alternative options in the market? Every business has to deal with some form of completion, and it is crucial to identify your competitors.
Describe your team members and explain why they are a perfect fit for the job.
Include an overview of your financial plan attaching infographics that present your planned sales, expenses, and revenue.
If you are in quest of financial backing to jump-start your business, indicate how much money you need to take off in the future.
Show your investors how far you plan to go in terms of progress. Perhaps, you have already hit a couple of milestones: are there any warm customers interested in purchasing your product/service? Or maybe you have already acquired a number of hot customers? You should definitely mention this in your executive summary.
in default category name
visibility 1