IKEA is a globally famous multinational group of companies that designs and sells stylish and ready-to-assemble furniture (Torekull and Kamprad, 1999). It is important to mention that IKEA brand captivates many customers with its budget-friendly prices, a wide selection of furniture, and friendly marketing strategy. However, IKEA should make some strategic changes in order to penetrate the U.S. market. The company's management has to pay attention to coopetition.
Coopetition is a business strategy that presupposes that competing companies which produce similar goods and services in a precise geographic location or even in the global market cooperate (Dagnino and Rocco, 2009). Therefore, those businesses that involve themselves in both competition and cooperation are referred to as companies in coopetition. Companies who engage themselves in this kind of a venture always have the advantages provided it. It is typically achieved where the companies use a sensible mixture in the cooperation with their suppliers, other enterprises that produce related or complementary products, and even customers. If IKEA wants to penetrate the U.S. market, it has to use new strategies. Such unusual and unexpected but carefully structured strategy as coopetition will captivate many customers and will surely raise company's profit. Additionally, it can be said that coopetition is a procedure that companies use to form a strategic alliance which is particularly common in the toy and the computer industries.
Coopetition among competing companies allows them to have fair competition in the similar market they transact in, but with advantages to every business. As for the U.S., the main competitors of IKEA are Target, Walmart, Amazon.com, Tesco, and others (Dahlvig, 2012).
The gains that every business can get in its involvement in this type of competition reached through a coopetition agreement, which is initially formed when two or more companies come together to consider establishing the coopetition. The agreement is always geared toward making these partners have a shared gain that is common to them. In the furniture industry, for instance, coopetition increases the ability of each company to have a chance for growth and this is possible because they can have cross-channeled promotions of the toys that each company produces as each company may produce different types of furniture. The connection that the two companies are in the coopetition circle may be on the fact that the furniture serves the same purposes: comfort and style.
As it was mentioned before, IKEA's management has to pay attention to traditional retail and coopetition to build up its distribution strategy. For example, there are many marketplaces and fairs that offer different furniture. If the company takes part in such marketplace, it ensures increased sales. In addition, such marketplaces captivate many potential clients and expand company's target audience. As for online distribution, IKEA has to pay attention to its social networks and re-organize social media marketing strategy to attract more customers. In addition, currently, the company does not use any social networks to sell its furniture. Communication is a primary function of social networks but nowadays they can be easily transformed into online shops (Andrews, 2012). That is why the company's management has to keep a finger on the pulse and re-organize online strategy for lucrative distribution.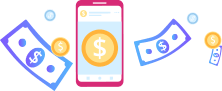 Exclusive savings! Save 25% on your ORDER
Get 15% OFF your FIRST ORDER (code: masters15) + 10% OFF every order by receiving 300 words/page instead of 275 words/page
To summarize, IKEA's offline distribution should be promoted via coopetition with other companies. As for online distribution, the company has to turn its social network pages to online shops to let customers order and pay for their furniture right from Facebook page.

STEP 4
Download Your Paper

STEP 3
Communicate with the Writer
Click on the button below and fill in the order form.