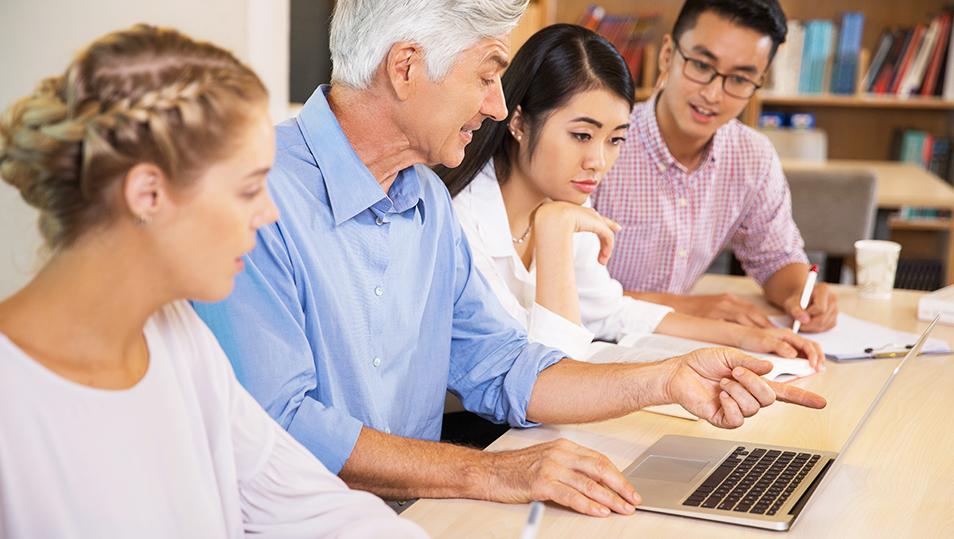 Writing a PhD dissertation can be a daunting challenge for many students. It is the most important work that determines a student's academic success at the end of the course. Therefore, it is vital to know how to write a PhD thesis in order to succeed in your academic career. If you need some advice and guidelines on how to submit a terrific dissertation, read on the article and find out the most fundamental tips.
How to Write a Successful Dissertation
Strictly follow the requirements of your institutional affiliation

Before starting to work on the thesis, make sure you carefully study the requirements of your educational establishment regarding the format and organization of papers. There is often a range of topics you need to choose from, therefore please read the through and adhere to them. If you decide to modify the topic or its formulation, it should be done with the consent from your professor as, in the end, such dissertation may not be accepted at all.

Maintain central perspective

Make sure that your paper has specific focus. It will help you develop your ideas and explore the topic from different perspectives. It is not a good option to chaotically organize your ideas as you won't remember what you have explored already and what other things need to be researched and discussed.

Write the introductory paragraph at the end of the dissertation writing process

While for a regular paper, it is generally acceptable to write the introduction and thesis statement first, when it comes to a dissertation or a thesis, it is more advisable to leave the introductory paragraph writing to the last stage. As a dissertation is a long paper, it will be easier to properly introduce the topic when you have a bulk of work completed.

Use helpful apps in the process of thesis writing

Since dissertation writing is a long and tiresome process, it is important to manage your time and workload accordingly and keep it balanced. As such, it is highly recommendable to use helpful apps for monitoring your progress and organizing your workload. In particular, the app Trello will help you to effectively manage your work projects. In particular, you can create boards and pin some schedules, deadlines, goals, tasks to complete whatsoever. You can create check-lists and focus on specific assignments one by one. You can also keep track of the "done" assignments.

Do not ignore the unanswered questions

There will always be a lot of questions when it comes to PhD writing. In such cases, do not try to flee from them or ignore them. Contrariwise, focus your attention on them and devote more of your time and energy to solve the issues. It will be a motivation for your further investigation and exploration of the topic.

Make sure you have an access to the printer

When you work on your dissertation writing, it is advisable to proofread on paper rather than from the screen. Besides, you will repeatedly need to print out numerous drafts for your academic supervisor. Therefore, please make sure you find a printer to make sure you have a constant access to it.

Double-check all the information you introduce in the paper

Always double-check quotes, findings, numerical data, and statistics. You need to make sure that a particular source you are citing definitely contains the cited information. Some professors are really strict and picky and when they find out by chance that you have used some false sources, then you might be strictly punished or even get a low mark.

Closely consider all remarks written by your academic supervisor to your thesis

Students often get feedbacks in portions for separate drafts they submit in the process of writing a dissertation. Throughout this draft process of writing, it is crucial to take into close consideration all recommendations in order to improve writing in the future.

Make sure to determine the due date of dissertation writing

Your process of writing should be restricted in time frames. Therefore, when you start the dissertation writing process, make sure to know when exactly it will end. Such time-managing approach will help you proceed with your short-term and long-term goals.

Work on your own writing style

At this point, you might wonder what style I am talking about as dissertation writing is a formal academic type of writing and it does not entail as much originality and creativity as creative writing does. Still, you should mold your own style of communicating the message across and delivering the message in the clearest and the most comprehensible way.

Keep in mind that working more does not always mean working better

Distribute your time accordingly in order not to overwork. It is better to do a task throughout four or five consecutive days when you spend an hour or two per day rather than cram everything into your head during one day. Make sure that you switch from one kind of activity to another and make short breaks to wind up and recharge your batteries.

If possible, find a colleague or a group mate to work together on your dissertations

First of all, working in collaboration with a friend or a group mate will serve as an immense emotional support for you. You will be able to discuss your plans, goals, and objectives, as well as to cope with the arising challenges and milestones. Second, the very process of studying will become more engaging and enumerating as you will be able to mutually contribute to the process of broadening each other's knowledge.

Do not be focused on perfectionism

Writing a PhD thesis for the first time won't be easy and do not expect to create a masterpiece from the very first draft. Be patient enough to work hard and be ready that there will be issues hard to solve.

Take care of yourself

In this tedious and tiresome process of dissertation writing, remember to take care of your general well-being and your health. Do not exert yourself mercilessly in order not to end up with emotional exhaustion.
All in all, writing a PhD dissertation can be both a tiring and an enriching experience. You will get invaluable practice in critical analysis and discussion, will learn how to apply theoretical concepts in practice, and master academic writing. Moreover, you will uncover many interesting aspects and issues adjacent to your research topic. Furthermore, apart from practicing your discipline skills, you will also learn how to manage your time properly, set short-term and long-term goals, and achieve them. Furthermore, you will practice your patience and perseverance. Remember that, in order to mold the paper in the right shape, you need to proofread, edit, and rewrite it sometimes for literally dozens of times. If you need some aid or support in this process, try reading some manuals or guidelines on how to provide a successful paper. Listening to pieces of advice of experienced writers may be a rewarding experience. Last but not least, you will develop your organizational abilities as you will need to organize your time, distribute efforts, and also to organize the very paper properly.
in default category name
visibility 1