John Miles is the CEO of Certwa Technologies, one of the fastest growing Computer solution businesses in the region. Certwa Tech. was one of the firms that were facing closure three years ago. However, after the current Chief Executive had taken over, the firm was revamped and turned into one of the vibrant Tech. solutions companies. John Miles was responsible for this transformation.
I met John at his office having booked an appointment a week before. This was a busy day for the firm as there was an ongoing audit process and being the CEO he was deeply involved in the process. Although this was a busy day for him, he stated that he would spare me some time for the interview. When I expressed a desire to see him at work, he allowed me to attend one of his meetings with the staff before the arrival of the auditors to their offices.
The meeting that was chaired by the CEO was one of the most interactive meetings I had ever attended. The CEO allowed as many contributions as possible from other members of the staff. All of the staff members spoke openly and made their contributions without fear or intimidation. The CEO was a colleague to them and they also felt that they were his colleagues. The meeting that involved 15 heads of the departments and other strategic officers was lively and fruitful as all members made their contributions without feeling like there was something they feared. This interactive meeting was telling a lot about the leadership style of the CEO. Even before interviewing him, I already had some ideas about the leadership style of Mr. Miles.
The interview commenced at about 9.00 AM after the CEO meeting. It was conducted at the CEO's office. The first thing the CEO talked about was his education and how he was promoted from being a technician to becoming a CEO. He stated that he had obtained a bachelor degree in computer engineering before proceeding to get his first job as a computer technician in one of the local forms that dealt with computer hardware solution. He got the first job while awaiting his graduation since he had been on the attachment in the firm, and the good job he had done as an attache made the firm call him and offer him a job right before his graduation. He worked as a technician for one year before getting a promotion to become an assistant technician, which was the third in command of the department, his first rising star, while mastery of the job was hailed by the leadership of the firm and this made the Head of the department recommend him to the Human Resource department as a promotion. John later applied for another job after working in his new position for six months and was hired as a leading IT expert in the other firm known as Techix international where his leadership skills were fully developed.
While working for Techix, he enrolled for a Master's degree in Business Administration, which he completed within two years. He was promoted from being the leading IT expert at Techix to the Deputy Director of the firm. He occupied the position of the Deputy Director for a period of one year before he finally got the promotion and became the Director of Techix. As the Director of Techix, Mr. Miles worked towards revolutionizing the firm to become one of the leading IT solution firms as well as to provide more services that had not been provided by the firm before. He opened a sales department in the firm whereby the firm was able to sell software as well as hardware computer products at a large scale. The firm had been previously dealing mainly with designing of programs that were used by various organizations but the new director introduced the sales department which became one of the major sources of income for the firm. After working in the firm as a Director for two years, he finally got his current job as the CEO at Certwa Technologies. Since the time he joined Certwa, he has been able to make numerous transformations within the firm and during the previous year, there were introduced several new programs with the most outstanding project being the Tech. Academy where young people dealing with computer technologies are given an opportunity to compete in innovation in order to be rewarded by the best programs awards. Awards range from full scholarships for the innovators studying in high school to job offers awarded to university students.
Mr. Miles stated that he enjoys doing what he does, that is working as a technology expert and as a manager. He stated that from the start he has always loved solving problems related to technology. He also says that his work is something he has been destined to do. In a brief story about his life as a child, he stated that he was first appointed for the position of leadership at the age of 4 years when he attended Sunday school. His work, therefore, has always been successful because of his skills in leadership as well as his ability to relate well with other people. He also stated that right from the time he was young his interest in computers helped him become a good computer engineer. At the university, for instance, he made money by fixing his friends' computers, and he became so popular that he was nicknamed the "Techman" as he was the only person who was trusted in fixing computers by those who had this problem in the university. He stated that sometimes he had to look for a private place to hide and do his private studies as most students and even some members of the university staff were looking for the "Techman" to fix their computers. He stated that he believes his talent in computer studies emerged out of pure interest as well as his ever growing interest in finding ways to solve computer related problems. He stated that he does not just love his job, but is also extremely passionate about it and feels that he will always remain committed to his profession.
He stated that he always wanted to be an engineer because he always dreamed of creating beautiful things that were supposed to make work easier for others. The only thing he did not know was that he would become a computer engineer. He stated that his urge for being an engineer was borne after seeing his father working as a mechanical engineer fixing automobiles. On several occasions he had been to a place where his father worked and therefore managed to see him working and eventually developed an interest in doing technical work. His interest, however, changed in high school when he fell in love with computers and decided that he would work with computers from that time onwards.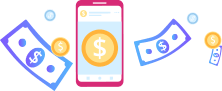 Exclusive savings! Save 25% on your ORDER
Get 15% OFF your FIRST ORDER (code: masters15) + 10% OFF every order by receiving 300 words/page instead of 275 words/page
There are several lessons that Mr. Miles has learned while doing his job during his career. The first lesson according to Mr. Miles was that he was able to take daily lessons from work and make himself a better person throughout his career. He gradually developed while doing his job since the time he had started working and with each lesson, he was able to make better decisions. He stated that he has also learned to respect people's opinions as well as to work with other people closely. He also had a chance to improve his style of leadership since the time he had started working, so that today he feels that he provides better leadership for the company and in every experience whether during a meeting or just doing rounds at the workplace, he picks an important lesson and makes it a part of his life. This is how he has been improving his skills while doing his job from the time he was a schoolboy to date.
When I asked if there was something he would do differently today, he stated that his life has been a great success and he would not wish to change anything about it. He stated that he has had a good and successful career so far and would only wish to continue on the same note without making any further changes in his life or career. He stated that the only thing he wishes to have is a long and fruitful life so that he could continue impacting the lives of others positively. He also wishes that he would live a long life to learn more and become wiser as the meaning of life for him is all about learning as well as making a difference in the lives of other people. He also stated that as a leader of the firm he has the responsibility of ensuring that the firm is on the right path and therefore at all times he will be committed to the responsibility that he has been entrusted with.
When I asked about his retirement plans, he stated that he was too young to think about retirement. His career was on the right path and therefore he was still warming up for bigger challenges. He stated that he may come up with the retirement plans later in the future but that is not the proper plan for now. He added that he was only focusing on the best ways to deliver results in his current job and maybe get better in his career. Retirement was not in his mind but he would eventually cross the river when he gets there.
When I asked about any favorite stories from his career, he stated that there was a lot to talk about regarding his work life. However, he also said that one thing that he has always cherished is the transformation he has made as the Director at Techix where he launched a sales department that had been a major turnaround for the firm since its inception. He stated that this noble idea that he helped nurture was one of the biggest projects he had worked on and is always closest to his heart. The transformation that he made back in Techix turned out to be good for him and he even received an award for this project.

STEP 4
Download Your Paper

STEP 3
Communicate with the Writer
In conclusion, John Miles has made great achievements as one of the dedicated technology experts and managers. Since the time he had joined the workforce, he always worked closely with people as a leader and always worked towards ensuring that despite all the challenges that could occur, he would be striving to make sure that everything gets better. This transformational work in the technology industry is something that he holds close to his heart and as he stated during the interview, he has never been tired of trying to be the best at what he does in his line of work, because it is part of who he is. John, as he likes to be called, believes in leading from the front and working towards achieving goals in his line of work.